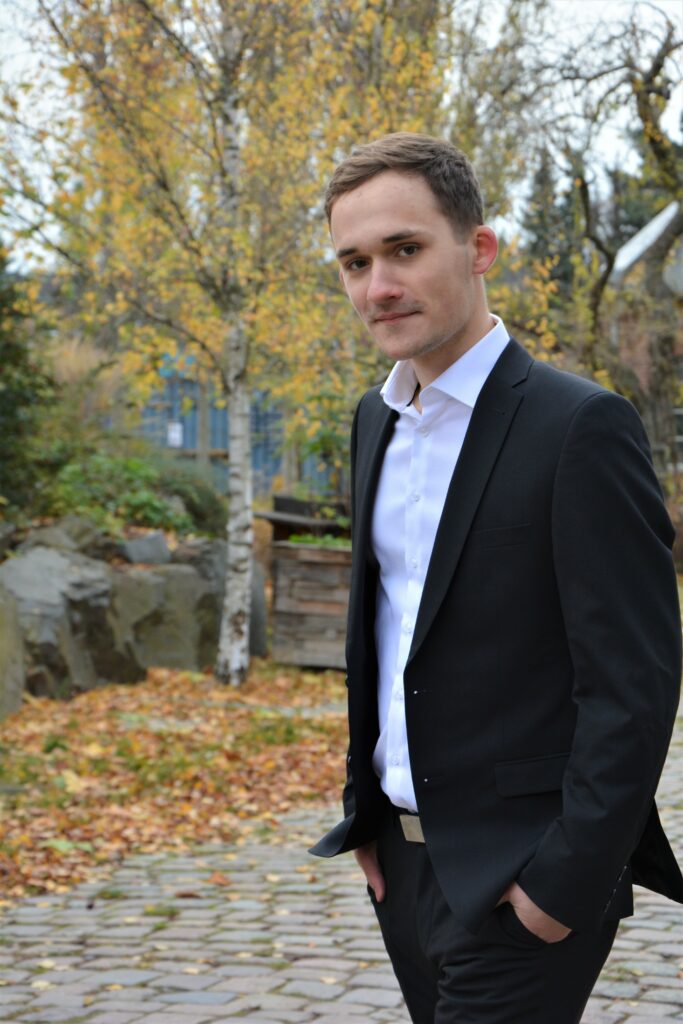 Yannick Wittmann works with adult's, youth and children's choirs of various profiles. In addition to directing his own chamber choir Jeunesse and the choir Klangbeeth, he is one of the children's choir directors of the Rundfunkchor Berlin's education programme SING! Further, he supports the chamber choir Vocantare as musical assistant.
He made his debut with the Rundfunkchor Berlin in May 2022, when he conducted the choir in a concert at the Berlin Philharmonie.
Yannick Wittmann takes on rehearsals in numerous Berlin choirs on a regular basis and in this context has worked with, among others, the Philharmonischer Chor Berlin, the Studio Chor Berlin, the Junges Ensemble Berlin, the Charité Chor Berlin, the Neuer Kammerchor Berlin and the Berliner Cappella. He also works quite regularly with the Vokalhelden, the choral programme of the Berliner Philharmoniker. From 2019-2021 he worked for the youth choir Junges Consortium Berlin in his rehearsals as assistant and répétiteur.
Yannick Wittmann studied choral conducting in the Master's programme at the Hochschule für Musik Hanns Eisler Berlin with Justin Doyle (principal conductor RIAS Kammerchor Berlin), graduating with a 1,0. He also worked as a student assistant for Justin Doyle. During his studies he conducted the RIAS Kammerchor and worked out a concert programme with the Vocalconsort Berlin.
Prior to this, he completed a master's degree in music and mathematics at the Universität der Künste Berlin in 2021, majoring in singing and choral conducting (Maike Bühle, Tobias Walenciak). Yannick Wittmann received further important impulses for working with choirs during a master classes with Marc Korovitch and Simon Halsey.
In June 2018, Yannick Wittmann conducted the world premiere of a piece by Ingmars Zemzaris with the Berliner Cappella. He also conducted in "Public Domain", a piece by David Lang, which was performed under the overall direction of Simon Halsey at the Berlin Philharmonie.